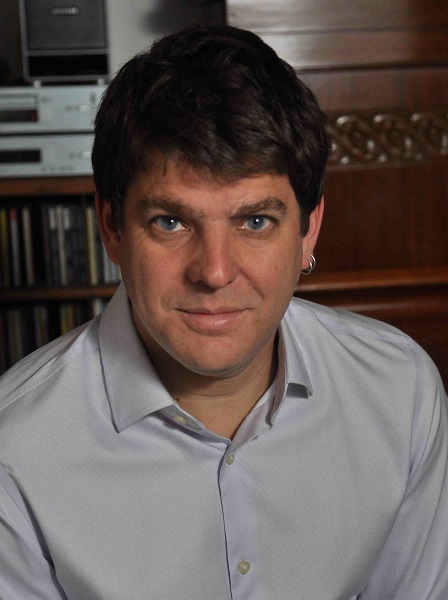 Department of Computing,
Imperial College London,
Huxley Building Room 572,
180 Queen's Gate,
London SW7 2RH, UK
Directions to the Department, Map Link
Email: s.uchitel %at% imperial.ac.uk
Group Secretary: Bridget Gundry +44 (0) 20 7594 1245
Research
My research interests are in the broad area of Software Engineering and more specifically in modelling and analysis as a means to gain confidence in requirements, design and code artefacts. As the name of my research group indicates, I am interested in foundational aspects that can be exploited in tools for supporting automated reasoning, tools for which a body of meta-properties proven mathematically and experimentally exist. Currently, my main research threads are related to partial behaviour models, scenario-based specifications, verification of probabilistic systems, controller synthesis, machine learning for automated diagnosis, automatic abstraction for validation, and adaptive systems.
Professional Societies
Current External Activities
Recent External Activities
Recent Awards
Houssay Prize, Ministry of Science and Technology, Argentina, 2015
Konex Foundation Awards, 2013
Software Engineering Foundation Award, Microsoft Research, 2010
IBM Faculty Award, 2006
Philip Leverhulme Prize, Leverhulme Trust, 2005
Newly Appointed Lecturers Award, Nuffield Foundation, 2004
Recent Selected Keynotes, Plenary and Opening Talks
11th International Symposium on Software Engineering for Adaptive and Self-Managing Systems, 2016, Austin Texas
7th International Workshop on Modelling in Software Engineering (MiSE'2015), Co-located with ICSE 2015, Florence, Italy
11th International Workshop on Foundations of Coordination Languages and Self Adaptation, Newcastle, 2012
XIII Ibero-american Software Engineering Conference, Cuenca, 2010
GRACE International Symposium on Advanced Software Engineering 2010, Tokyo, 2010
Argentine Symposium on Software Engineering, 2010.
Brazilian Symposium on Formal Methods, Brazil, 2009.
Recent Selected Program Committee Memberships
International Conference on Software Engineering: 2005, 2008, 2009, 2011, 2013, 2018
Symposium on Foundations of Software Engineering, 2006, 2010, 2014
Joint Meeting ESEC/FSE of the European Software Engineering Conference and the Foundations of Software Engineering Symposium:  2005, 2007, 2013, 2015
International Conference on Automated Software Engineering: 2003-2005, 2007
International Requirements Engineering Conference: 2005, 2007, 2011 (Program Board), 2012 (Program Board), 2013
European Conference on Fundamental Approaches to Software Engineering: 2006-2009
International Formal Methods Conference: 2008
Recent Selected Grants
Technology Platform in Software Engineering, ANPCYT, 2013-1016, 1.6MUSD. Principal Investigator.
Partial Behaviour Modelling: A Foundation for Incremental and Iterative Model-Based Software Engineering. IDEAS StG ERC, 2009-2014, 1.4MEUR. Principal Investigator.
SENSORIA: Software Engineering for Service-Oriented Overlay Computers, FP6 European Research Council, 2005-2008, 0.7 MUSD, Principal Investigator.
Ongoing External Collaborators
Nir Piterman, Leicester University, UK.
Victor Braberman, University of Buenos Aires, Argentina.
Marsha Chechik, University of Toronto, Canada.
Nazareno Aguirre, Universidad de Rio Cuarto, Argentina.
PhD Students
Daniel Ciolek, 2013-
Rodrigo Castaño, 2013-
German Sibay, 2008-2013
Esteban Pavese, 2007-2015
Hernan Czemerinsky, 2007-2015
Nicolas D'Ippolito, 2008-2013
Dario Fischbein, 2008-2013
Guido de Caso, 2007-2013
Paulo Henrique Maia, 2006-2011
Dalal Alrajeh, 2005-2010
Lucio Mauro Duarte, 2003-2007
Genaina Rodrigues, 2004-2008
Research Staff
Daniel Sykes, 2012-2014
Dalal Alrajeh, 2010-2013
Dan Hirsch, 2006-2007
Howard Foster, 2006-2008
Nicolas D'Ippolito, 2013-2015